Local Union Christmas Party List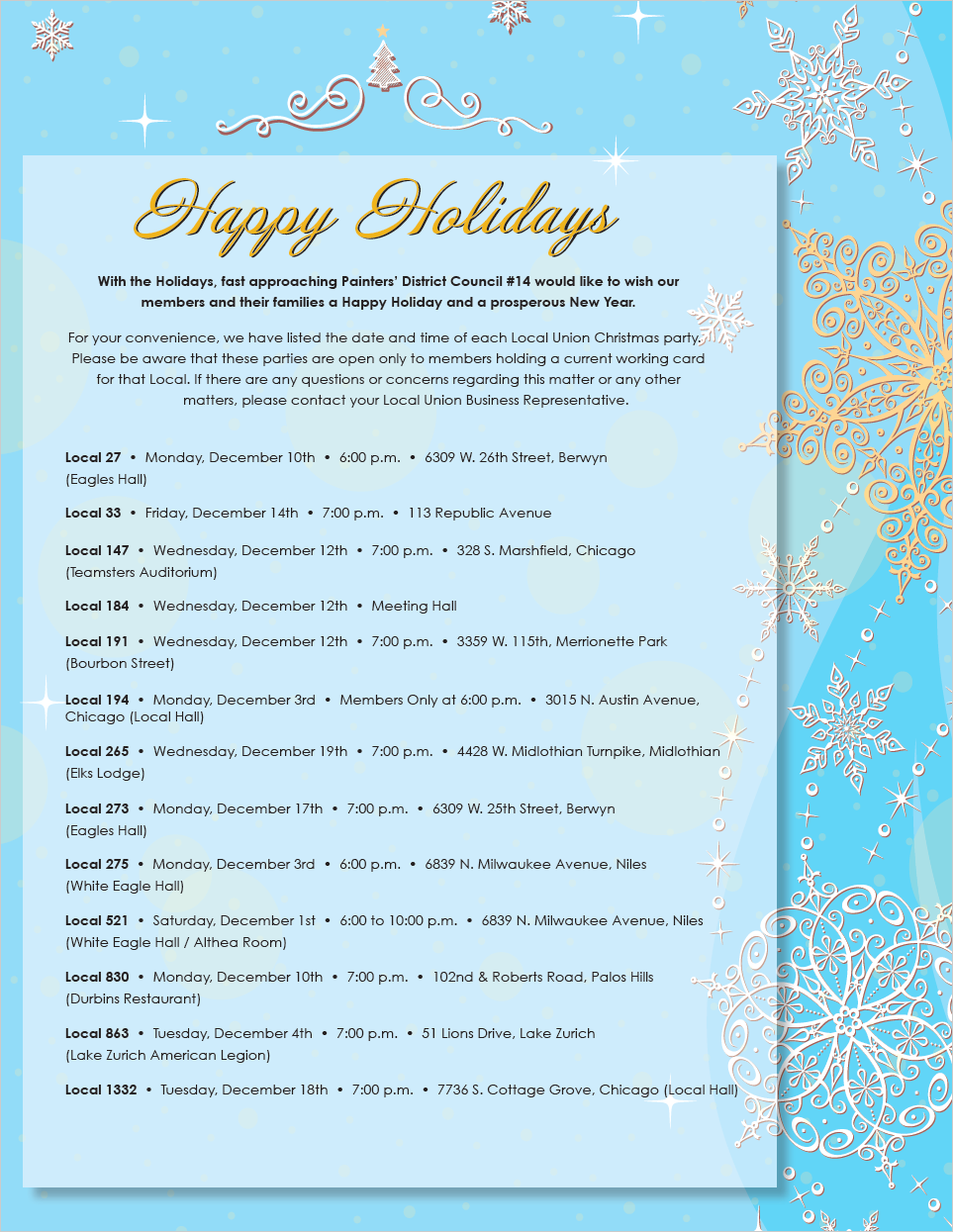 With the Holidays, fast approaching Painters' District Council #14 would like to wish our members and their families a Happy Holiday and a prosperous New Year.
For your convenience, we have listed the date and time of each Local Union Christmas party. Please be aware that these parties are open only to members holding a current working card for that Local. If there are any questions or concerns regarding this matter or any other matters, please contact your Local Union Business Representative.