Save The Date - DC14's Pre-Apprenticeship with Chicago Women In Trades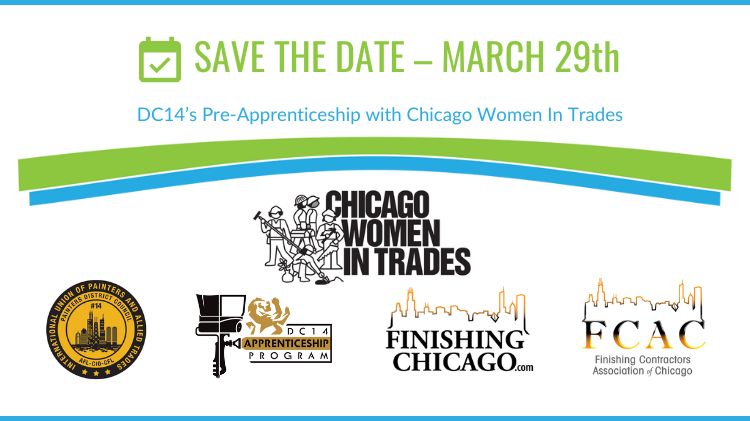 Chicago Women in Trades (CWIT) has partnered with DC14, the DC14 Apprenticeship Program and the Finishing Contractors Association of Chicago to host the painters and tapers portion of a pre-apprenticeship program for women interested in joining the trades.
Date: Wednesday, March 29th
Time: 11am – Lunch provided
Place: DC14 Apprenticeship Program | 1101 N. Taft Ave | Berkely | IL
A great opportunity to meet the women who are passionate and prepared to join the signatory
painting industry. Add an apprentice and add diversity to your crew!
PLEASE RSVP! with the FCAC by clicking here.
---