DC14's CORE Program Partners with Caring Patriots NFP, Inc for 12th Annual Veterans' Food Drive
The Caring Patriots Not for Profit works with organizations like ours to collect monetary donations which they put 100% towards the purchase of food items for nearly 1,000 local Veterans and their families during this holiday season. It's a great way to show your support and appreciation for our veterans who have proudly served our nation.
A big thank You goes out to the following organizations for their generous donations:
Painters District Council 14
Will and Grundy Counties Building Trades Council
Chicago and Cook County Building and Construction Trades Council
United Union of Roofers, Water proofers and Allied Workers Local 11
Sheet Metal Workers' Union Local 73
Carpenters Union Local 1
BMO Bank
Sign Painters and Display Allied Trades Local 830
Painters and Glaziers District Council 58
Painters Local 147
Finishing Contractors Association of Chicago
Together they raised $6,926 to assist in supporting and feeding as many worthy Chicago-area vets as possible, last minute donation of $1,000 grand total of $7,926. One of the program sponsors pledged to match every dollar up to $10,000, and we can't thank them enough for going above and beyond!
Changing from past years where veterans received traditional "baskets" of 10-12 grocery bags, Caring Patriots has teamed up with Jewel-Osco to create a personalized shopping experience for our veterans that allows them to pick the products they want. Following the best practices in accordance with this year's pandemic-related public health advice this will occur at three locations, including the Jewel at Oak Lawn, River Forest, and Plainfield. Nearly 500 recipients each received $275.00 a piece to shop.
Volunteers will be provided to those who are unable to shop for themselves or need assistance in any way.
Mike Cozzi, founder of Caring Patriots, reminded this project is all about saying thank you to veterans.
To get involved in the next years Caring Patriots food drive visit CaringPatriots.org for more information.
Solidarity,
C.O.R.E Program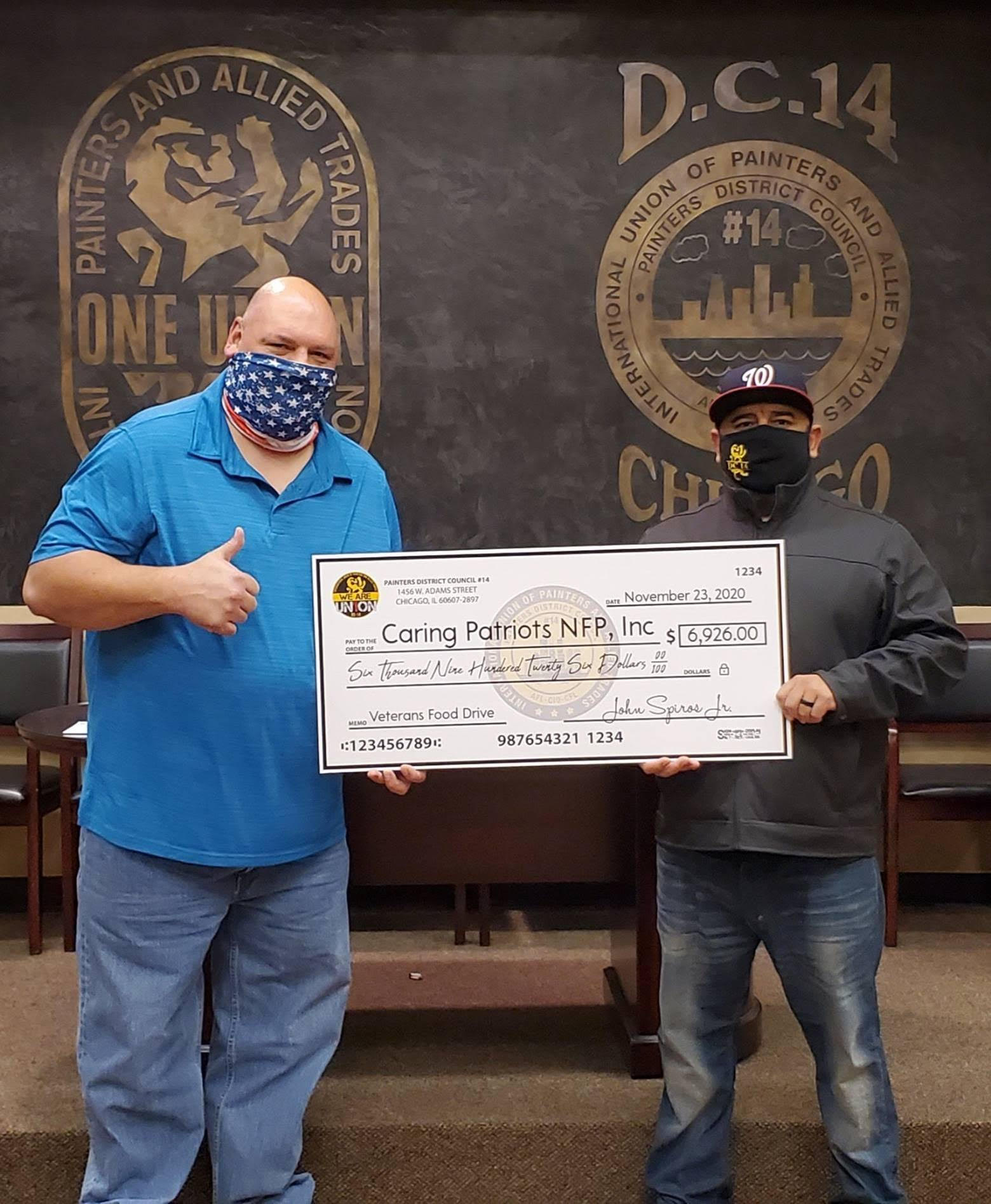 Mike Cozzi, founder of Caring Patriots and Alberto Barraza Organizer