DC 14 Women's Committee's Annual Book Drive Is a Success
It's that time of year, where the DC14 Women's Committee held its annual book drive to donate books to local nonprofit Open Books. We are proud of our association with Open Books whose cooperative efforts with Dolly Parton's Imagination Library program support literacy throughout Chicagoland by providing free books to children in need. Age-appropriate titles are selected by a panel of experts and sent directly to the child's home. The books arrive by mail every month, often the first mail a child receives, from birth until the child turns five.
Thank you once again to all our generous donors: Painters District Council 14 members, families, friends and our partner allies. With vaccinations on the rise opening up contributions, the drive was very productive this year receiving over one thousand donations! Your willingness to share a book or other media from your personal collection allows an organization like Open Books to make a positive tangible impact on our youth. Establishing literacy at such a young age is crucial to the educational development and long-term productivity of any child.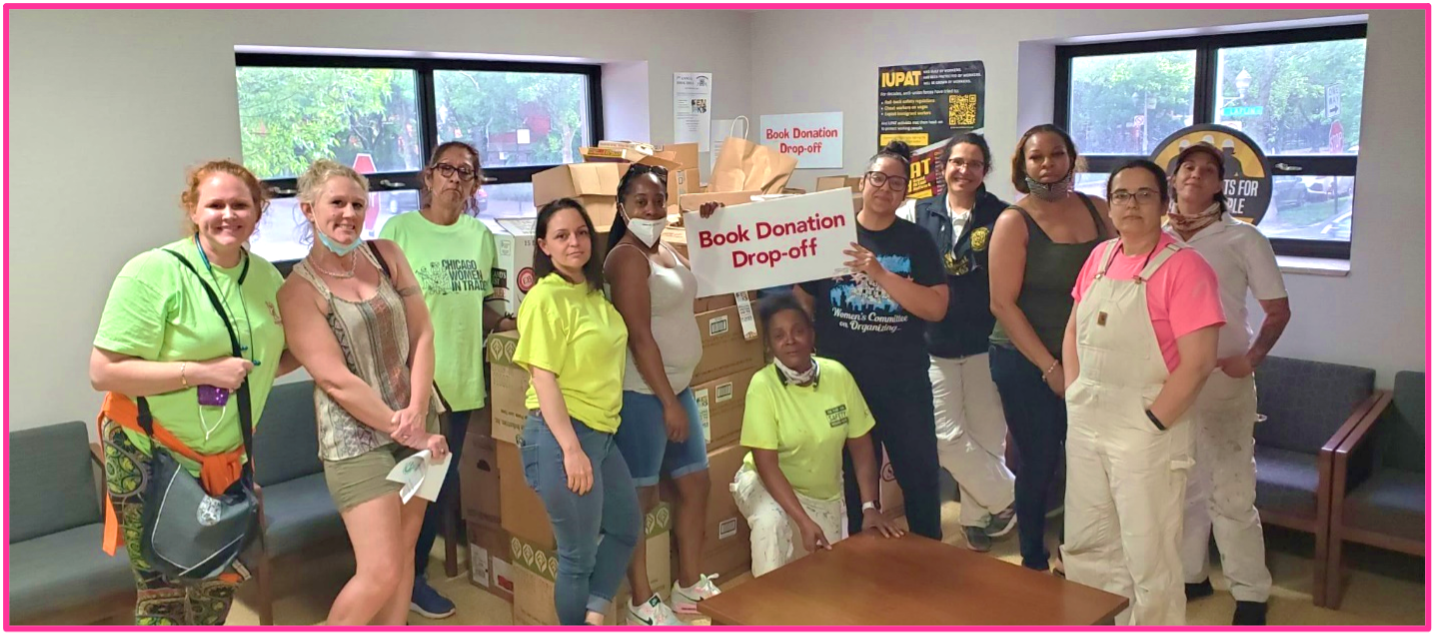 Women's Committee members: Tracy Johnson, Michelle Grab, Noelia Aguirre, Monique Gutierrez, Belinda Scott, Ann Bolden,
Eva Morelos, Veronica Leal, LaTasha Powell, Karina Leal, Gina Theodoro

Don't wait for the next drive, Open Books takes donations year-round of books in good, resalable condition of almost all genres: fiction, nonfiction, craft books, cookbooks, children's books, and more! But they also accept LPs, CDs and DVDs in good playable condition, so everyone likely has something they can contribute to this worthwhile effort! Each week, they deliver thousands of books to schools and nonprofits across Chicagoland, and they give away 2.5 books for every 3 they sell. Open Books operates as a 501(c)3 nonprofit, meaning all donations are tax deductible.
Any questions regarding Open Books or their affiliation with Dolly Parton's Imagination Rainbow program can be answered by emailing: books@open-books.org or by calling (312) 243-9776.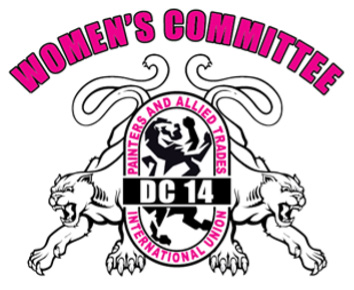 DC14 Women's Committee