The 2021 Caring Patriots Food Drive Serves 650 Veterans – Thanks to You!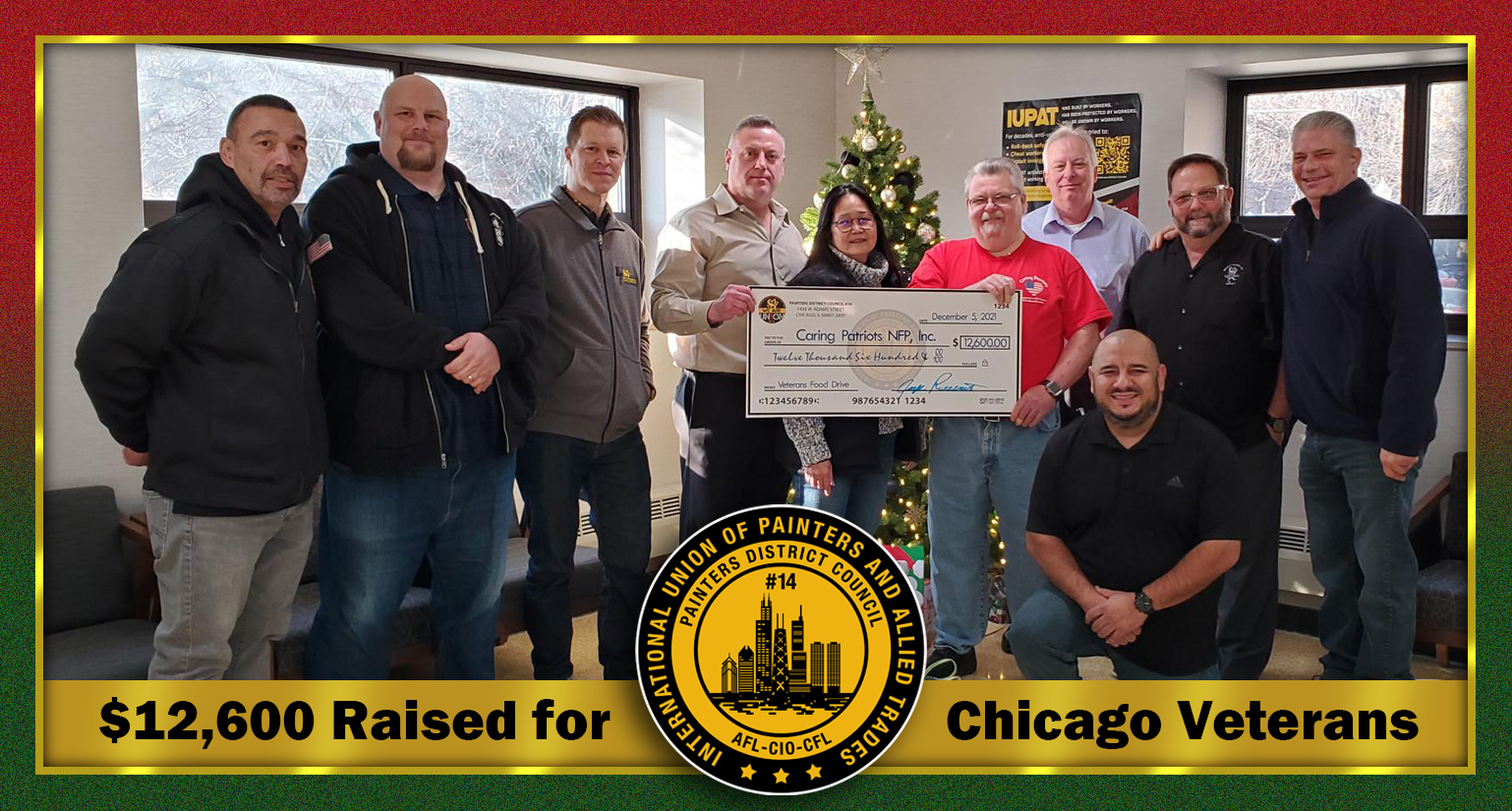 We teamed up with two great companies who employ Union Members: Jewel -Osco and PepsiCo for the 13th annual 2021 Caring Patriots Veterans Food Drive. The challenge was thrown down to raise $25,000 in donations by a set date, which if successful would then be generously matched by PespiCo's Life Wtr brand. We made it with about a day to spare. The best part, every cent raised was used towards purchasing food for Veterans in need this holiday season.
Caring Patriots is a 100% volunteer organization, so not one penny is paid out in overhead or compensation. The Caring Patriots Veterans Board extends their significant gratitude to all the trades, who have supported and participated in past collection efforts.
It was a particular challenge to raise money this year with two of the past main supporting organizations unavailable. So, a BIG "THANK YOU!" goes out to the following organizations for their generous donations which raised $12,600: (in no particular order)
Chicago and Cook County Building and Construction Trades Council
Fox Valley Building Trades
Painters Local 273
United Union of Roofers, Water proofers and Allied Workers Local 11
Chicago Regional Council Carpenters
United Brother of Carpenters and Joiners of America Union Local 1
BMO Bank
Painters District Council 14
Sign Painters and Display Allied Trades Local 830
Lake Zurich American Legion Post 964
International Brotherhood of Electrical Workers Local 134
Painters and Glaziers District Council 58
Chicago Laborers District Council
International Brotherhood of Electrical Workers Local 9
Bansley and Kiener L.L.P.
International Union of Painters and Allied Trades AFL-CIO
Painters Local 147
Finishing Contractors Association of Chicago
DuPage County Building Trades Council
Chicago Federation of Labor & IUC
Painters Local 265
ASB Capital Management

As a result of these amazing efforts, we were able to provide 650 veterans each with a personalized $300 Jewel-Osco shopping experience in Plainfield and Oak Lawn on Sunday December 5th, 2021. Each recipient was able to select their own products based on personal needs and preferences.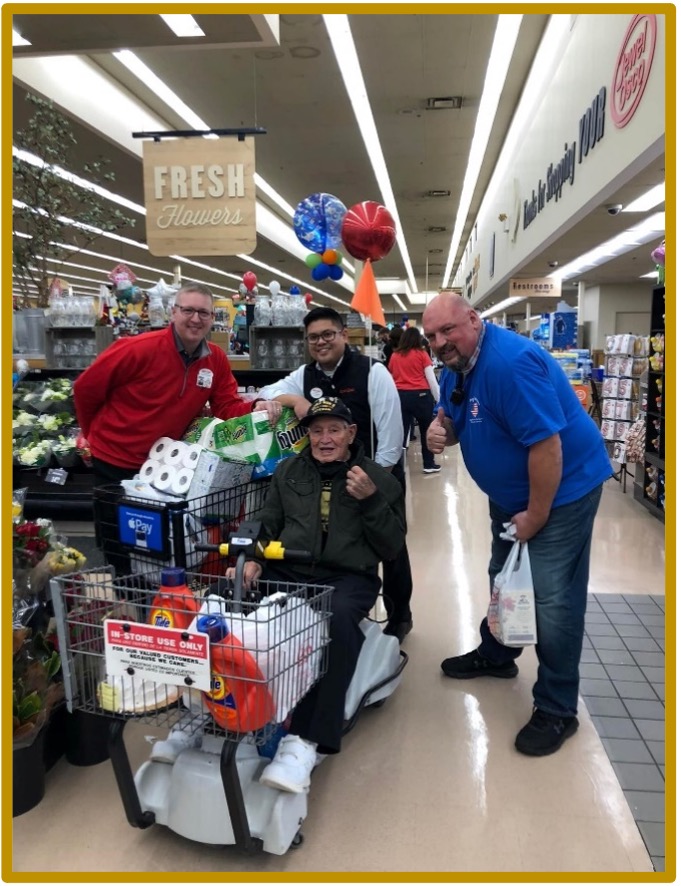 One of this year's 100 years-young veterans served in WWII, seen here gathering his items with help from Jewel-Osco staff
To get involved in the next years Caring Patriots food drive visit CaringPatriots.org for more information.
Solidarity,
Helen Chung