DC14's C.O.R.E. Program Provides Lap Desks for Deserving Children – Thanks to You!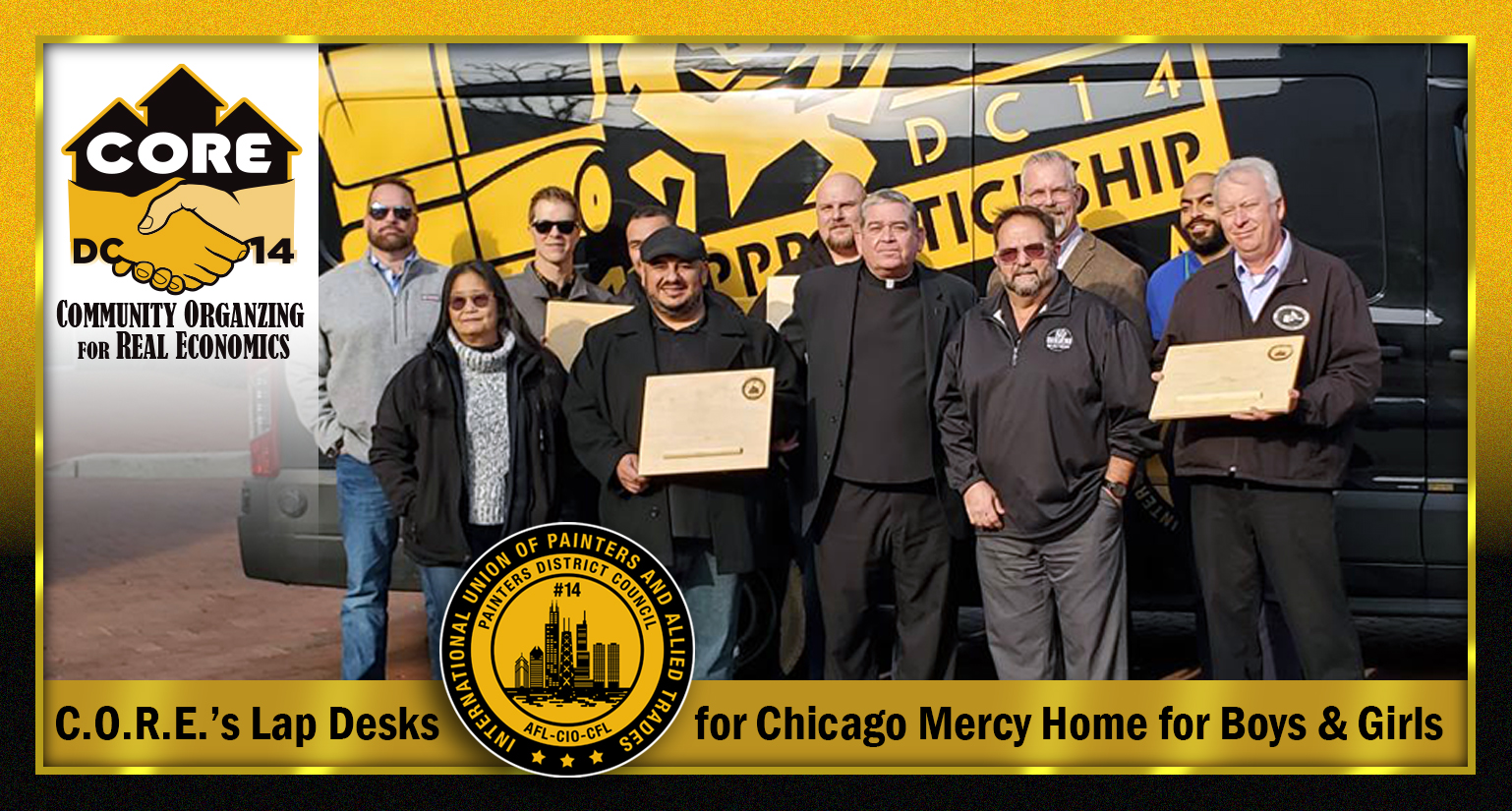 DC14's C.O.R.E. program designed portable laptop stands using basic building materials and a generous donation from the IUPAT's PATCH Foundation. Volunteers from DC14's membership and their families came together at the DC14 Apprenticeship school on September 11th and October 16th, 2021, to assemble (200) units from pre-cut wood and some additional small parts. The lap desks even have an adjustable hinged leg to change the viewing angle. They will help local students both at home and in the classroom. Whether students have to spend more time learning from home or remain in the classrooms, these portable work surfaces help create productive study areas.
A portion of the lap desks will be handed out through Chicago Mercy Home for Boys and Girls. Since 1887, Mercy Home has helped tens of thousands of young people in Chicago recover from the trauma of abuse and neglect, empowering them to develop as people, as students, and as contributing members of society. They partner with their children's families to promote emotional and psychological healing.
THANK YOU for DONATING YOUR TIME and giving back to our communities to make a difference in these children's lives! A very special thank you goes out to retiree, Jay Kolder, who went above and beyond giving an inordinate amount of his time to fine tune every lap desk before finding its new home.
Solidarity,
Helen Chung