Drywall Finishers
---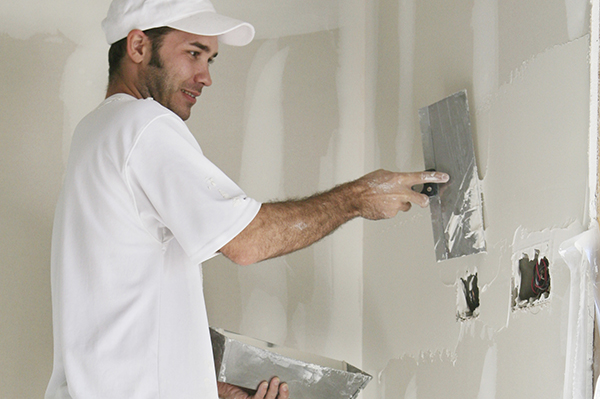 Drywall finishers, also called tapers, prepare unfinished interior drywall panels for painting by taping and finishing joints and imperfections within the drywall.
Drywall finishers use a paper tape to cover the seams between two hung drywall panels. They then spread joint compound into and along each side of the joint between the drywall panels using the flat, wide tip of a special trowel. This results in a uniform and almost visually perfect surface.
Drywall Finishers Apprenticeship
Please call first in order to schedule an appointment. Applications are taken by scheduled appointment only Monday, Wednesday and Friday between the hours of 10:00 a.m. to 2:00 p.m.
Requirements
Minimum age, eighteen (18) yrs. old
High School Diploma or GED Certificate
Birth Certificate or Alien Registration Card
Social Security Card
Driver's License or State I.D.
---
Location
1101 Taft Avenue
Berkeley, IL 60163
Phone: 708.449.9022