Painting and Decorating
---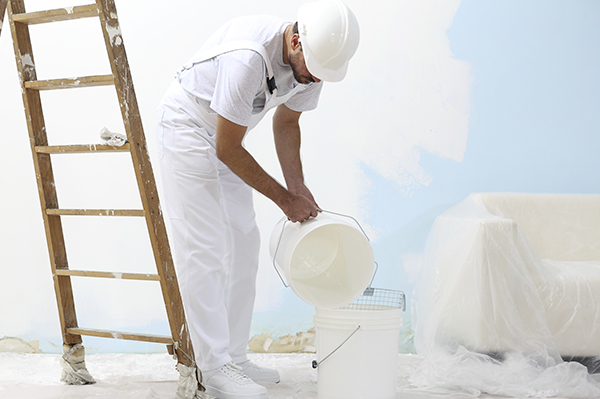 Our painting craftsmen and women apply paint, stain, varnish and various other decorative and specialty finishes and coatings to residential, commercial and industrial surfaces and structures. They have been meticulously trained to have the ability to select the best paint or finish for the surfaces to be covered by taking and prioritizing safety, durability, method of application, ease of handling and customer desires into account.
Some decorative projects require an artistic touch in the form of stenciling, gold leafing and faux finishes for the restoration of historic buildings, as well as private residences and commercial projects under the direction of Interior Decorators and Designers. PDC 14 painters are well prepared to handle these as well as any other specialty coatings projects, such as bridges and water towers.
Among our craftsmen and women are some of the country's most qualified personnel who are highly trained to install and hang some of the most expensive and delicate wallpapers and fabrics as well as heavy duty production vinyl wallcoverings.
Painters Apprenticeship
Applications are taken by appointment only Monday through Friday between the hours of 10:00 a.m. to 2:00 p.m.
Requirements
Minimum age, eighteen (18) yrs. old
Birth Certificate
High School Diploma or GED Certificate
Social Security Card
Driver's License or State I.D.
$25 Money Order
---
Location
1101 Taft Avenue
Berkeley, IL 60163
Phone: 708.449.5282